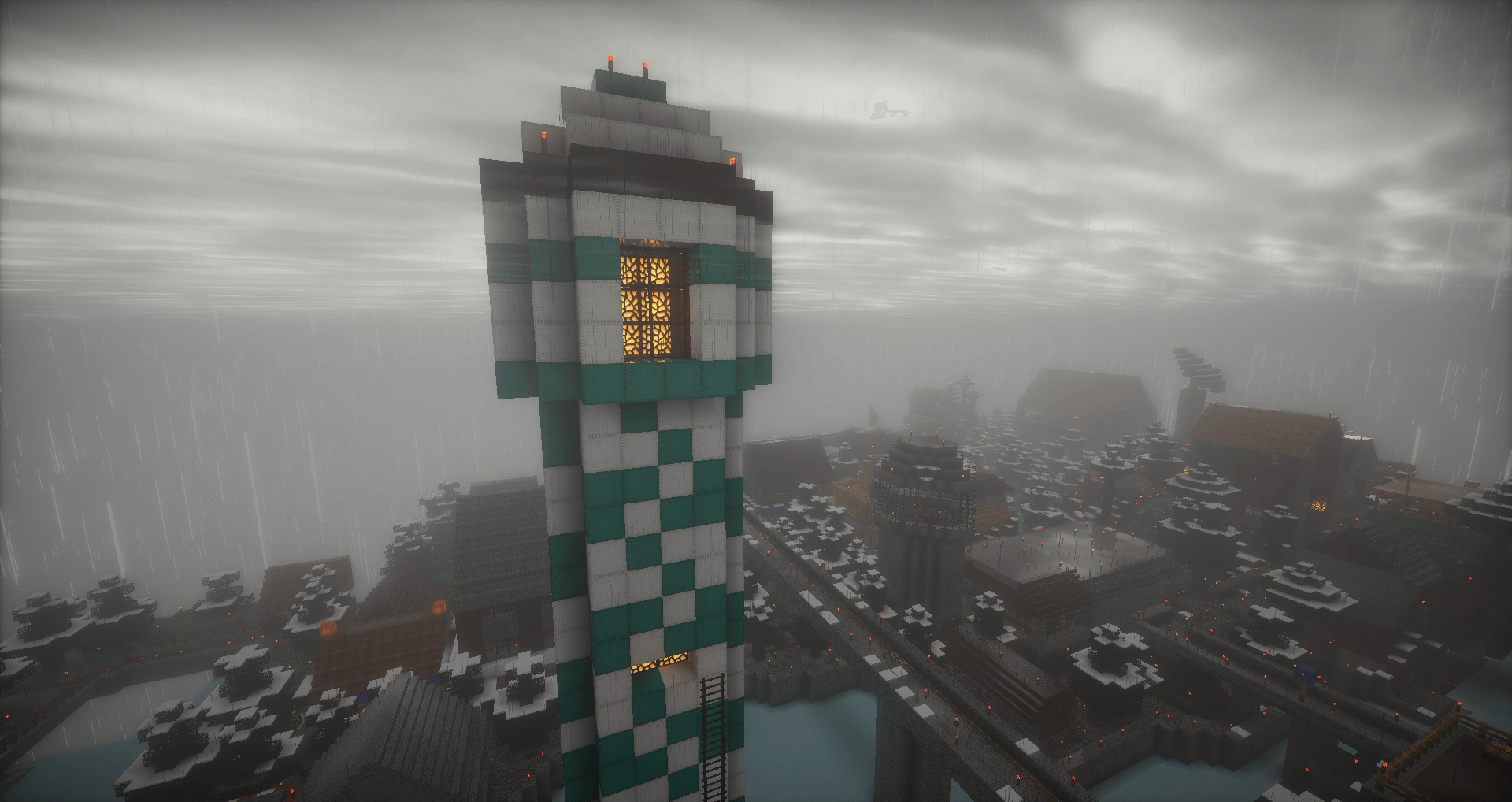 02 Jan

Minecraft, Minecraft, Minecraft

I visited Agnor-Hurt Elementary School in Charlottesville, Virginia on two separate occasions during November (2015). Why? I was sent to film how students used Minecraft to collaborate on a classroom assignment. What I observed involved two hour-and-a-half sessions over consecutive weeks.

The purpose of the learning experience was to build a virtual "school of the future" in Minecraft. Only the students' imaginations and ideas were limitations on what could be produced in their re-conceptualized school. There was one caveat: Learning, not just bricks-and-mortar structures, needed to be a defining characteristic of their creation.

This post contains video footage from both lessons. Read the descriptions, watch what transpired, and consider the questions.

If you are looking for a clean, ideal implementation of Minecraft in an elementary classroom, these videos are not what you want to watch. You will witness authentic activities that raise "red flags" within reticent teachers who are considering this open-ended technology. That being said, a lot of positive, educationally-relevant interactions occur as well.

The first lesson was a brainstorming and planning session. Lasting approximately two hours, students discussed what a futuristic school would be like if they had the power to construct their ideal learning environment. The boys and girls voted on key features and, at the end, summarized what would be built in Minecraft during the second lesson.

One week later, students gathered to discuss their plans and construct their "school of the future." A teacher reviewed the previous discussion before opening a broad, flat area in Minecraft on which to build. The students worked individually or in pairs to complete different areas of the school. At the end, the teachers recapped what transpired and talked about next steps.

Three characteristics defined both lessons. First, what transpired had little to do with established curricula or learning standards apart from general objectives like problem solving, collaboration, and creativity. Second, all of the students had to work together to concurrently construct their school of the future in Minecraft (i.e., students could not use Minecraft at home or at different times of the day). Finally, assessment was an afterthought at best; student success was amorphous and evolved based on what transpired.

Teachers: Mia Shand (Media Specialist) & Gene Osborn (Learning Technology Integrator)
Students: 8 Boys, 4 Girls in fourth and fifth grades; Students were pulled out of their regular classrooms during normal school hours; All of the students were pre-screened for interest in Minecraft and academic aptitude
Setting: An open classroom that served as an extension of the media center; The room was filled with tables and bean bag chairs
Technology: MacBook Air Computers & MinecraftEdu
Lesson 1: Planning & Brainstorming
Consider these questions before watching the first lesson.
Students need to know about Minecraft in order to think about the design possibilities for a "school of the future." Assuming that not all students have played Minecraft, what would you do to ensure that all students can contribute to planning without generating impossible ideas?
How would you structure a brainstorming/planning session for building a school in Minecraft?
What are the important questions that a teacher must ask in order to guide the discussion towards learning and not just brick-and-mortar structures?
If you asked fourth and fifth graders to build a futuristic school, what do you think they would identify as important components?
Is it possible to interweave traditional academic standards or curricular objectives into a task like building a school? If so, how? Why not?
Post-Video Discussion Questions
To what extent did students specifically address learning in their proposed futuristic school? Although they advocated for areas like libraries, did students directly state that a certain re-designed structure would help them learn better? Why?
Is it reasonable to expect elementary students to generate ideas that are different from what they already know about school? In other words, how different were the students' proposed plans from what already exists in schools?
What pedagogical approaches did the teacher use that helped facilitate discussion and generate ideas?
Lesson 2: Building a School of the Future
Think about your answers to the questions below prior to watching the second lesson.
What rules, norms, or procedures need to be in place before participating in a Minecraft activity?
How would you reduce or manage disruptive behaviors so that the class succeeds?
To what extent would student roles (architect, manager, builder, etc…) facilitate building something like a futuristic school?
Prediction: Will students in the video collaborate to a greater or lesser degree than a typical classroom activity? Why?
Prediction: By the end of the lesson, will students in the video create an environment "that helps them learn" or just a number of structures? Why?
Post-Video Discussion Questions
Did the students accomplish the goal of making a learning space that is open? Why?
The students deviated from the plan outlined during the first lesson. Why do you think this happened? Would you make changes to ensure a linear progression?
How did students monitor their peers' behavior during the lesson?
Activities like this highlight what students value in their education. Was it surprising to see what was created? Why?
How would you assess the group's success? What about individual performance?
The content in this post was a part of a presentation at the 2015 VSTE Conference in Roanoke, VA.